Yard Layout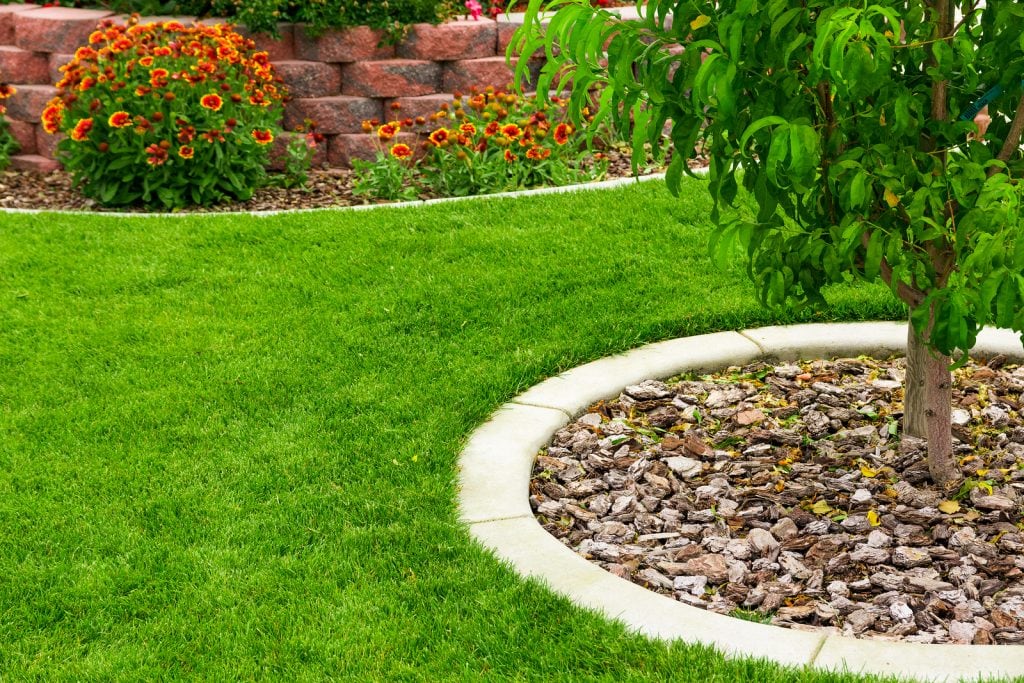 Bring Your Yard to Life with Custom Design
Barefoot Lawn Care does all the grunt work of lawn care maintenance and landscaping, but we are also experienced at designing a layout for your yard that fits your style, budget, and property. Just a few of the design elements we can incorporate include:
Water features – A beautiful pond or fountain can make the difference in taking your yard to the next level. We can add fish, or a statue, or even a waterfall to a design that includes a water feature.
Gardens – Raised bed gardens are a popular trend, but there are many types to consider. Having a simple vegetable garden can make your backyard a place to escape and get your hands dirty.
Walkways – Stone paths are an inexpensive and permanent way to mark a path. Brick sidewalks and paths add an element of class and are common leading to entrances. A dirt, mulch, or gravel trail can even be a key part of a yard layout if one has acreage for a longer path.
 Seating – There is something inviting about a bench on the side of a path. Porch swing style benches with chains hanging from a gazebo can also be easily added.
 Patios – Consider adding a patio to your yard layout to make your yard a social environment for grilling, sitting, and eating. Brick and stone are both great options for a backyard patio. A barbecue can be built into a wall of the patio to make it functional.
 Low maintenance yards – For those who want a layout without a lot of upkeep, landscape design is starting to incorporate low-maintenance options. Much of the yard is covered in gardens, trees, paths, and other elements that do not need to be mowed and are environmentally friendly.
 Structures – Some homeowners want to add a gazebo or archway, others want to add a playground for their kids. We've seen, designed, and built just about any structure you can dream of.
Barefoot Lawn Care: More than Just Commercial Maintenance
Visit our commercial landscaping photo gallery to see examples of our work. For a free price quote on our commercial landscaping and lawn maintenance services, Fuquay Varina call us today.
Don't let your lawn get swamped every time it rains. Trust Barefoot Lawn Care for quality drainage management services and complete NC lawn care and maintenance. Based out of Smithfield, NC, we are proud to serve the surrounding areas, including Raleigh, Fuquay Varina, Garner, Wake Forest, Knightdale, Wendell, Clayton, Smithfield, Selma, Pine Level, Princeton, Goldsboro, Four Oaks, Benson, Dunn, Coats, & Buies Creek, NC. Contact us today for a free quote on our yard layout solutions!