Request Your Free, No-Obligation Lawn Care Analysis Today!
Lawn Care Services. Raleigh to Wilmington.
Lawn

Care Photo Galleries

Lawn Care and Landscaping is art. We take the greatest pride in the services we provide our valued customers. Check out our photo galleries to see the stunning results our lawn care and landscaping services have given commercial and residential clients throughout the Raleigh & Wilmington, NC areas.

Weed control may not be top of mind in the winter; but, here in North Carolina, it's a must. Our unpredictable winters...
Read Post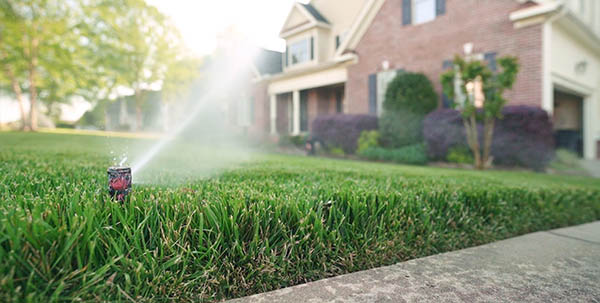 Fall is the most beautiful time of year in North Carolina, but for homeowners with fescue, they may be wondering why...
Read Post
How to prepare your lawn for weed control all year Now is the time to apply pre-emergent products for the control of...
Read Post
I'm very happy already that I made the switch from True Green! Your group is so much more professional! You can tell the owner takes pride in his company and employees!
Cynthia M.
Wake Forest, NC
I am 100% satisfied with the service your team provided last year. Even as the hard freezes we have had finally start to take their toll on the yard, it still is the best in the neighborhood.
The young man made every effort to insure he got it all treated and not miss any spots. Super nice fellow, when I thanked him for his good job he said no need for thanks that he was just doing what he was supposed to be doing. Just seems like you have some pretty good people working for you. That is a good thing.
Barefoot Lawn Care came to spray for weeds for the first time and I was totally impressed with the technician, Grant! He was so very polite, and knowledgeable. We had new sod planted and he explained to me that he would not be spraying the 2 areas since the roots are truly not totally established. I wonder if the other company we had would have told me that! So far I am very impressed and I'm hoping to be continued to be impressed by them. It was a good choice for us to choose Barefoot Lawn Care!!
Keep doing what you are doing because it works, don't do things because other companies do that. Your service and product are what sets your company apart from any of the others.
Mr. & Mrs. Ellyson
Raleigh, NC
We appreciate that any problems are addressed in a timely manner. If we are concerned about something that we think should look better, you always take care of it. We really like your company, don't change!!
Mr. & Mrs. Jump
Clayton, NC
Thank you for the beautiful landscaping done on my yard. I'm very pleased with everything from the work done, as well as the reasonableness of the quote, and your work ethics. I'll continue to refer you to any of my friends who request landscaping done.
I have had numerous compliments on the landscaping and especially the lighting. I have spent a lot of money in a short amount of time. When I get compliments, it makes me feel like the money spent was worth it.
C. Stephenson
Willow Springs, NC
Our

Certifications