Weed Control & Lawn Care Services in Hampstead, NC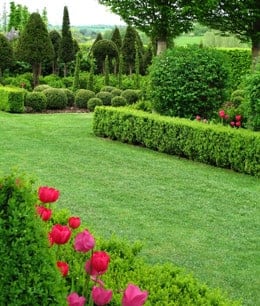 Part of the greater Wilmington area, Hampstead offers the best of both ocean-front views and small town life.
Homeowners in Hampstead and the surrounding areas trust Barefoot Lawn Care to keep their lawn healthy and beautiful. If you're looking for reliable routine landscaping, lawn care services, or tree and shrub maintenance, look no further than Barefoot Lawn Care!
Residential Lawn Care Services
Each of our residential lawn care plans are tailor-made for your lawn. This means you'll get exactly what your lawn needs and you'll never pay for extra services.
That's why Hampstead homeowners choose us for complete lawn care, including:
Why Choose Barefoot Lawn Care?
When it comes to lawn maintenance, we know you have a lot of options. So, why choose us? Here are just a few reasons:
Our team is made up of professional, experienced lawn care professionals. Lawn care isn't a hobby for us, it's a career.
As a locally-owned and operated company, we know what works best for coastal NC turf.
With our custom lawn care programs, you'll only get exactly what your lawn needs.
We never require long-term maintenance contracts. If you ever need to cancel services, just let us know.
We've been keeping NC lawns beautiful for over 30 years and have gained thousands of satisfied clients.
Professional, Reliable Lawn Care in Hampstead
Want to get the lawn of your dreams? We're ready to help! To learn more, read what homeowners and business owners have to say about working with us, and browse our gallery to see what we can do!
When you're ready to get started, contact Barefoot Lawn Care to discuss your lawn's needs and get your free estimate.
Based in Smithfield, NC, we're proud to be one of the leading lawn care companies in Hampstead and the surrounding areas, including Wilmington, Oak Island, Shallotte, South Port, Sunset Beach, and Leland.