Flea & Tick Control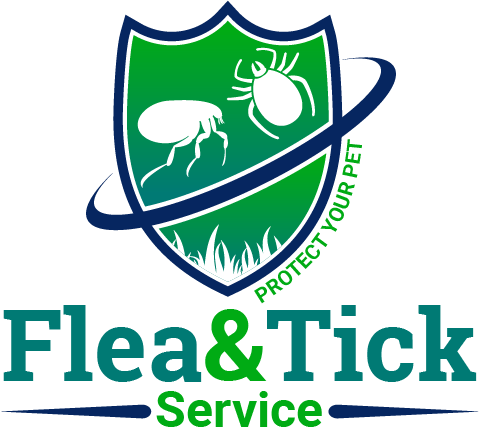 Although fleas and ticks pose a threat to pets year-round, they become most active during the warmer months, starting as early as March in some areas of the United States..
As a responsible pet owner, it's necessary to prevent your pets from being affected by these parasites. Ticks transmit not only Lyme disease, but also other illnesses like babesiosis (a malaria-like disease), ehrlichiosis (a bacterial infection), and even tick paralysis. There are more than 200 species of fleas affecting dogs, and these can also transmit disease, not to mention lead to a costly and time-consuming extermination process if your home becomes infested.
Treatment
In our part of North Carolina, flea and tick season generally runs from April through September. Our program consists of 6 outdoor treatments every 21-30 days during the active warm weather season. Treatments can be applied at any time of the year, but this 6-step process from April through September will offer great control. We will treat the following areas of your property:
All Turf Areas
Natural Areas
Shrubs
Flower Beds
Under Decks
Fences
Any additional areas requested
When Is The Best Time to Treat My Yard For Fleas and Ticks?
Due to our climate, fleas and ticks pose a threat all year round. When it comes to lawn treatment, however, we recommend starting treatment in the spring and continuing through the fall. Applying the first treatment early in the year prevents fleas and ticks from invading your lawn before they ever get a chance.
Our flea & tick program consists of 6 applications from April to September.
Does Spraying For Ticks Really Work?
Yes! Spraying your lawn with an insecticide that is proven to kill fleas and ticks is an effective way to control these pests in your lawn. This protects your pets and family from tick-borne illnesses like lyme disease and bacterial infections.
What Can I Use to Spray My Yard for Fleas and Ticks?
There are a variety of flea and tick-specific products on the market, but they are not all created equally and some are not approved for use in certain states or municipalities. That's why we recommend leaving your flea and tick control treatments to the professionals. At Barefoot Lawn Care, we're experts in local rules and regulations, as well as the products that are most effective in North Carolina.
CLICK HERE for ways to Create a Tick-Safe Zone.
To receive your free lawn care analysis or to learn more about our services, please call us at (919) 934-3554.