Lawn Care & Weed Control in Garner, NC
Garner, North Carolina Area Landscaping Services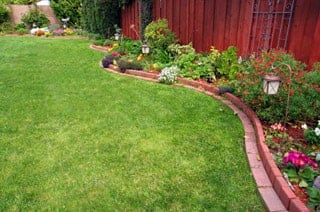 If you're looking for landscaping in the Garner area, Barefoot Lawn Care has been in the area for years working with both commercial and residential clients. Starting in 1988 in nearby Smithfield, Barefoot Lawn Care has made a name for ourselves by providing the highest quality in landscape design, maintenance and service.
Whether you live down by Lake Benson in southern Garner or by Garner Towne Square near the Raleigh border, we have likely designed beautiful landscapes in your neighborhood. Garner is a fast growing community, like a lot of the Triangle area, and we have grown along with it. Our attention to detail and customer satisfaction have stayed consistent since the beginning, though.
Services
Lawn Care
Weed Control
Tree & Shrub Maintenance
Snow and ice removal
Golf course maintenance
Sports field design and maintenance
Business landscape design and maintenance
Barefoot Lawn Care Commitment to Excellence
There are many landscaping companies you could choose from in Garner. What sets Barefoot Lawn Care apart though, is that we are committed to excellence from the design phase of your project to maintaining it perfectly for years to come.
We are so confident in your complete satisfaction that we do not even require contracts. You pay only for work that has been completed and can leave us at any time for another company with no fees and penalties. Give us a call today and we will gladly give you a free estimate on whatever lawn care job you have.
Call the Premier Garner Landscaping & Lawn Care Services Provider
Get in touch at (919) 934-3554 to request a free price quote from Barefoot Lawn Care for your Garner, NC landscaping and lawn maintenance needs. We would be happy to answer any questions you have about our extensive landscaping service offerings for your residential or commercial property.
Barefoot Lawn Care, based out of Smithfield, NC, offers lawn maintenance and landscaping services to homes and businesses in the Raleigh area, including Apex, Fuquay-Varina, Garner, Wake Forest, Cary, Smithfield, Wendell, Knightdale, Clayton, Pine Level, Princeton, Selma, Four Oaks, Goldsboro, Goldsboro, Dunn, Coats and Buies Creek.