Lawn Care & Weed Control Services in Dunn, NC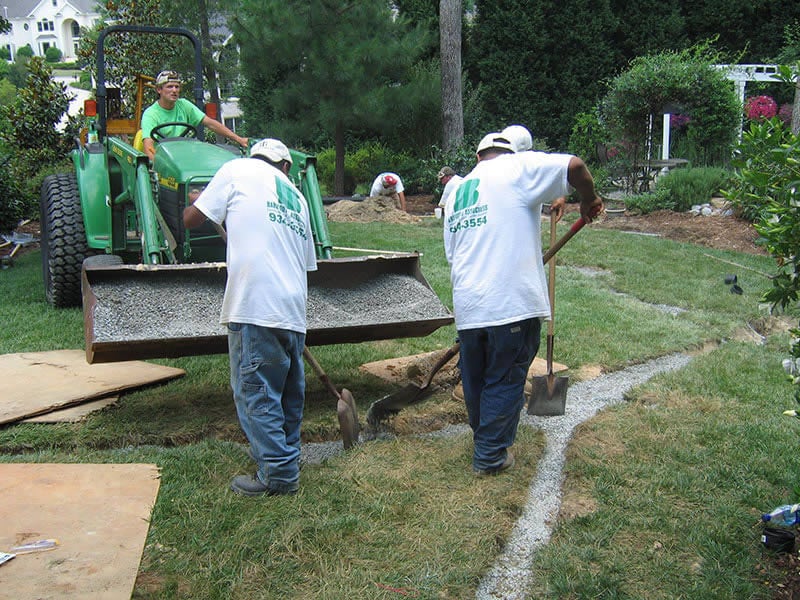 Homeowners in Dunn, NC know the importance of a lush, healthy lawn. That's why they've chosen Barefoot Lawn Care to keep their lawn healthy for over 30 years.
From routine lawn care services to landscaping to tree and shrub maintenance, we're here to help you get the lawn you've always wanted.
Residential Lawn Care Services
At Barefoot Lawn Care, we don't offer one-size-fits-all lawn care. Each of our service plans are customized for your lawn, meaning you'll never pay for services you don't need.
That's why Dunn homeowners make Barefoot their choice for complete lawn care services, including:
Insect & disease management
Why Choose Barefoot Lawn Care?
There is no shortage of lawn care companies to choose from. So, why should you choose Barefoot Lawn Care? Here are just a few reasons:
You'll never be locked into a long-term maintenance contract. You can cancel services whenever you need to.
Our team is made up of trained lawn care experts. This isn't a hobby for us, it's a passion.
As a locally-owned and operated company, we know what works best for central NC turf, and we're familiar with local laws and regulations.
We have over 30 years of satisfied clients in central North Carolina. Read our testimonials to see what they have to say and browse our gallery!
Upgrade Your Lawn With Barefoot Lawn Care
When you're ready to get the lawn of your dreams, contact Barefoot Lawn Care to request your free quote.