Lawn Care & Weed Control Services in Fuquay-Varina, NC
Fuquay-Varina Landscaping You Can Rely On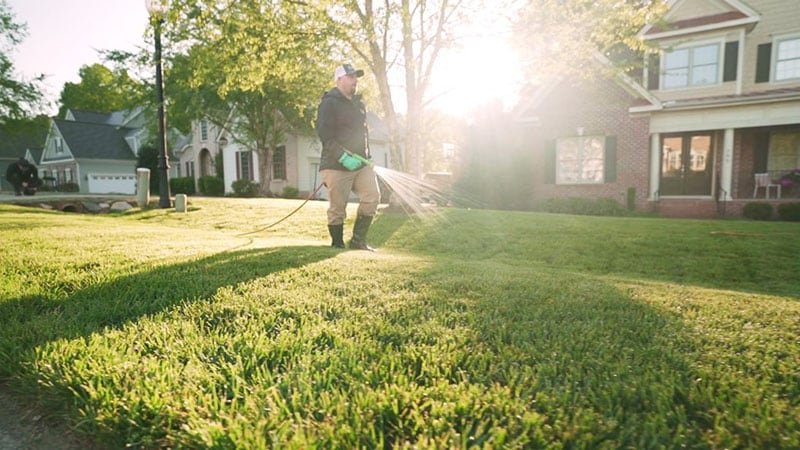 Barefoot Lawn Care's name is synonymous with trustworthiness and reliability for the Triangle area. Though we started in Smithfield in 1988, our success has kept us growing to cover both Johnston and Wake counties.
Fuquay-Varina is growing quickly, like all the other area cities, and we happily assist with all the new properties that need landscaping. New business parks and strip malls who want to keep a well-maintained look for their customers rely on us, as do homeowners, those running sports fields and many others.
What Services Barefoot Lawn Care Provide to Fuquay-Varina
Here is a short, non-exhaustive list of services we provide:
Lawn Care
Weed Control
Tree & Shrub Care
Landscape design
Snow and ice removal
Commercial property landscaping
Residential lawn maintenance
Contact Barefoot Lawn Care to Get Started
With Barefoot Lawn Care, you get an experienced team, not just another landscaping company. We are confident in our work because we've earned the right to be. That confidence allows us to work contract free. We're so sure you'll be satisfied with our work that we allow any customer to simply walk away with no penalties for leaving a contract. Give us a call today and we can arrange for a free consultation and estimate on your landscaping project.
Call Barefoot Lawn Care For Your Landscape Management Needs
Browse through our recent project photo gallery for a better look at our extensive residential and commercial landscaping service offerings, then contact us at (919) 934-3554 to request a free price quote from Barefoot Lawn Care for your Fuquay-Varina, NC landscaping and lawn maintenance needs.
Barefoot Lawn Care is located in Smithfield, NC, but offers landscaping services and more to homes and businesses in the Raleigh area, including Clayton, Apex, Cary, Holly Springs, Fuquay-Varina, Garner, Wake Forest, Smithfield, Wendell, Knightdale, Pine Level, Princeton, Selma, Four Oaks and Benson.