Lawn Care & Weed Control in Wake Forest, NC
Barefoot Lawn Care Proudly Serves Select Areas of Wake Forest
Please contact our office to ensure your neighborhood falls within our serviced area!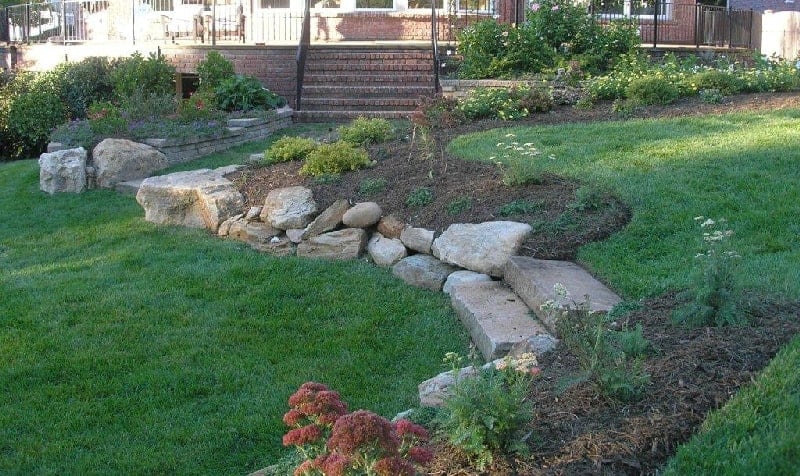 If you haven't noticed, Wake Forest isn't quite a forest anymore. Not much of Wake has been spared from the rapid expansion in Raleigh that has spilled over to the surrounding towns. Barefoot Lawn Care has been doing landscaping in the area since 1988, so we've seen these changes up close. As the area has grown though, so have we.
Barefoot Lawn Care is happy to provide landscaping services to commercial and residential customers throughout the Wake Forest area. From just north of 540, up by Youngsville, to Rolesville and everything in between, we serve Wake Forest residents with 30 years of expert landscaping experience.
What We Offer to Wake Forest
There are many benefits in choosing Barefoot Lawn Care as your Wake Forest landscaping company. Here are just a few:

No contracts
Only pay for the work that's been finished
No fees for leaving for another landscaper. That's how confident we are you'll love us!
Complete customization and personalization from start of the design to the end product
Our services include all common landscaping tasks: weed control, landscape design, commercial maintenance, residential lawn and garden work, tree & shrub care, athletic fields, golf courses and much more.
Call Barefoot Lawn Care for a Free Estimate
With a free estimate and no contracts, there really is no risk of getting roped into a long commitment like with many other landscapers. This is because we're confident in what we do and know you'll be happy with our work. Barefoot Lawn Care has been around for almost 30 years, so we've learned how to keep customers satisfied. Bring us your landscaping projects and let us make you into another satisfied Barefoot Lawn Care customer. Call us today to get started.
Barefoot Lawn Care: Wake Forest's Hardscape & Landscape Design Pros
From raised flowerbeds and garden walkways to relaxing water features and patios perfect for entertaining, Barefoot Lawn Care has the expertise and experience to help you achieve your landscaping vision. Ready to learn more about our custom hardscape design/build services? Contact our Wake Forest, NC hardscaping team today to receive a free, no-obligation price quote for your project!