Irrigation Services
At Barefoot Lawn Care, we can provide your home or commercial sprinkler system with complete maintenance and repair services:
Irrigation spring startup and winterizations
Backflow Testing
Installation of rain sensors or controllers
Programing controllers for proper run times and operating days
Replacement of broken heads or nozzles
Replacement of non-functioning valves
Repairing any underground leaks in the system
Troubleshooting any electrical problems
Repairing drip lines
Upgrading older systems with new technology – i.e. smart controllers
Irrigation service programs – this includes the spring startup, winterization and maintenance checks throughout the operating year.
We use all brands of irrigation products – Hunter, Rainbird and Toro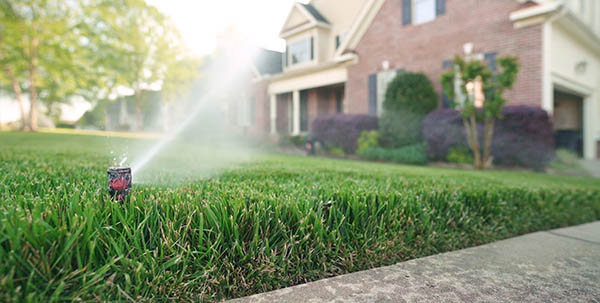 A properly maintained irrigation system will provide you with a green healthy lawn and landscape throughout the year. This also allows you to operate your system very efficiently and effectively, providing you with both water and cost savings. It is easier to maintain a system year after year than to pay for expensive repairs when a system hasn't been maintained for a few years.
During our irrigation system maintenance checks, we will try and identify any problems for you, adjust any heads that need it. Adjust the irrigation controller for run times and days, check your rain sensor to see if its operating properly.
One of our irrigation specialists will be happy to meet with you to discuss your system and any repairs that are needed. Since our work is concentrated to service and repairs, a diagnostic fee will be charged for appointments. To determine any problems associated with your irrigation system, it will require us to run through the system, possibly adjust, dig and perform diagnostics so we can best offer you a solution to allow your system to not only perform well but efficiently too.