Lawn Care & Weed Control Services in Holly Springs, NC
Barefoot Lawn Care Serves Holly Springs Lawn Care Needs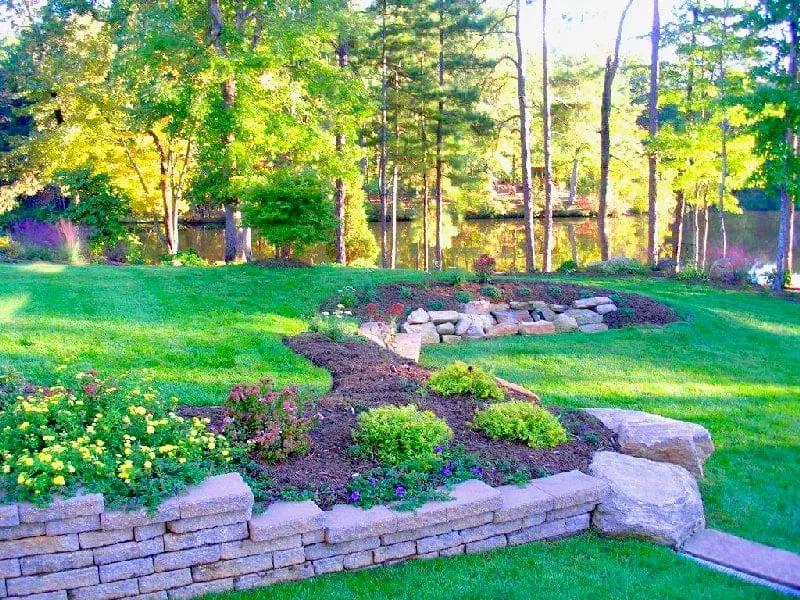 Holly Springs lies between Apex, Garner and Fuquay-Varina. It's an area Barefoot Lawn Care knows well and has served for decades. While the Triangle area has changed a lot over recent years, Barefoot Lawn Care commitment to superior lawn care service has remained the same.
Barefoot Lawn Care is based in nearby Smithfield and has grown steadily as we've proven we can do good work at a fair price. Holly Springs has grown too, but it has retained a lot of the charm that made it a favorite bedroom community of Raleigh. We want to help maintain this charm by providing landscaping for both residential and commercial customers that beautifies every property.
Barefoot Lawn Care has earned Holly Springs business and homeowners' trust by providing creative design work that fits to your particular property. We completely customize the job to your needs and preferences and then maintain it for you to keep it looking pristine.
Holly Springs customers can rely on us for:
Athletic field maintenance: Churches, schools, and others who maintain athletic fields have relied on us in Holly Springs for decades. Baseball, soccer, and football fields each require special
Snow & ice removal: North Carolina doesn't get a lot of snow, but when we do we are often left unprepared. Don't allow your business or property to be covered in dangerous ice that can cause people and tires to slip.
Residential landscape maintenance & lawn care: Barefoot Lawn Care services residential properties of any size. We'll seed your yard, maintain your grass, prune trees and hedges, and do treatments to protect plant life from insects and disease.
Commercial landscaping & lawn maintenance: If your business has landscaping needs for design and maintenance, Barefoot Lawn Care has helped Holly Springs commercial property owners for 30 years to present their best face towards their customers.
Landscaping design & construction: Great landscape design is an artform. It's not just a matter of planting and watering seeds. We take the features of your property in consideration as we craft something perfect to make the best use of that space.
Call Barefoot Lawn Care today for complete Holly Springs landscaping
Barefoot Lawn Care does not require you to fill out a contract, so we are very easy to leave behind if we don't keep you 100% satisfied. This keeps us honest and makes us fight for every customer. From the beginning of the job, we make sure the design is right, the seeds are right and the right team and equipment is assigned to get it all done.
If you live in Holly Springs and are looking for a landscaper, give us a call today and we will give you a free estimate. We would love to earn your business.