Lawn Care Services & Weed Control in Leland, NC
Proudly Offering Lawn Care Services In Leland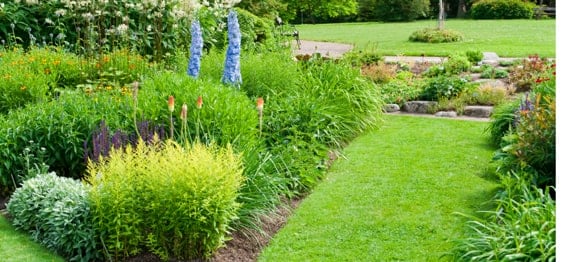 Just across the Cape Fear and Brunswick Rivers from Wilmington, Leland offers views that are uniquely North Carolina. For superior landscaping for your Leland lawn, choose Barefoot Lawn Care. Homeowners across North Carolina have trusted Barefoot Lawn Care with their lawn for years. Why? Because we work with the unique qualities of your property to create a tailor-made plan that will bring out your lawn's natural beauty and keep it healthy year-round. Contact us today for the best lawn care and tree and shrub maintenance services in North Carolina!
Residential Lawn Care
Leland Lawn Care Services: We offer lawn maintenance, preventative lawn care, fertilization, weed control, and seasonal services so you can get everything your lawn needs from one trusted source.
Tree & Shrub Maintenance: Our team includes certified plant professionals that know how to treat North Carolina's most common trees and plants with what they need to thrive. Our tree & shrub maintenance services include nutrients, insect and disease management, and weed control.
Commercial Lawn Care Services
At Barefoot Lawn Care, we're proud to work with commercial property owners such as apartment complexes and HOAs. Our team provides landscaping services that keep your property beautiful while being mindful of your bottom line. Commercial landscaping services can transform your property's curb appeal and ensure you see a return on your investment for years to come.
Commercial Services: From landscaping design and weed control to turf maintenance, insecticide, and outdoor lighting, we provide property owners with full suite landscape management.
At Barefoot Lawn Care, we put results over everything else. It's our goal to be your trusted provider for landscaping and lawn care services, and that means we ensure each of the following on every project:
We'll leave the job site clean and undisturbed
You'll never be charged any hidden fees
Safety and privacy for our customers
Friendly and courteous staff
And much more!
Give us a call at (910) 888-5296 to learn more and receive your free lawn care analysis. We are proud to offer quality, affordable lawn care services in the Leland area, including Wilmington, and Hamstead.