Doveweed 101: What Is It and How Do You Control It
For the past several years, doveweed has been a major problem for many residential lawns. This pesky weed pops up in the summer and spreads quickly. We have everything you need to know about identifying doveweed and controlling or eradicating it in your turf.
Doveweed Identification: What it Looks Like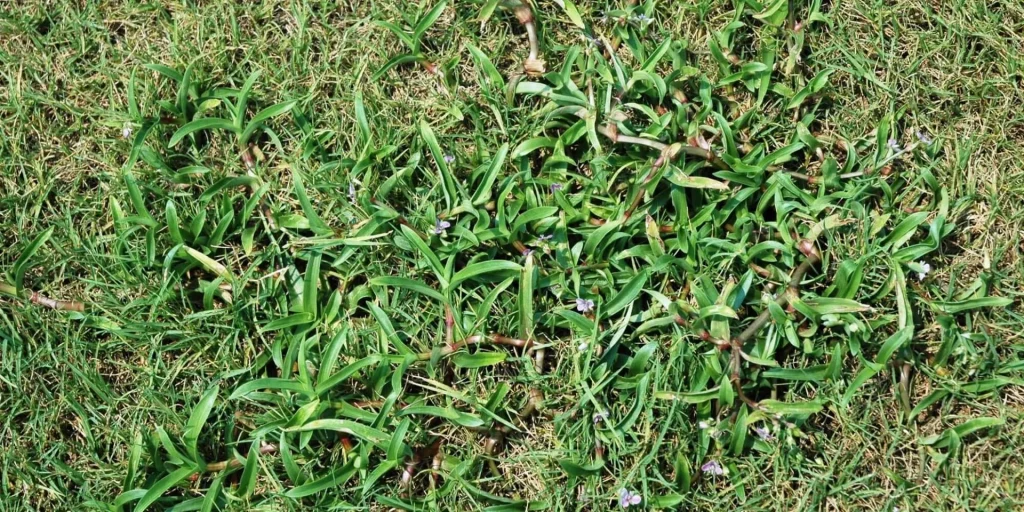 Doveweed is a summer annual weed, meaning its seeds germinate in late spring and starts to grow in mid-late summer. Because of its growing cycle, pre emergent herbicides that were applied in February-March are typically ineffective in controlling doveweed.
Doveweed leaves are thick and shiny with parallel veins. The leaves can grow up to 4 inches long, making it look like turf. Because of its appearance, it is often overlooked in St. Augustine or centipede lawns. Later in the summer, doveweed produces small, lavender flowers that are a telltale sign of its presence.
How to Control Doveweed
Doveweed spreads aggressively and thrives in wet soil. Areas with poor drainage or lawns that are overwatered are especially prone to doveweed growth.
If you need to control or eradicate doveweed in your turf, here are a few tips:
Ensure your lawn has proper drainage and is not being watered excessively to deter doveweed growth.
Do not mow your lawn too short or too frequently. Keep your turf dense.
Managing doveweed after it has started growing (post-emergence), may require two to three years of pre-and post-emergent herbicide treatments.
Consult a professional lawn care company for pre- and/or post-emergent treatments.
Trust Your Lawn to Barefoot
If doveweed is taking over your lawn, it's time to call Barefoot. With our professional weed control services, our technicians have what it takes to control doveweed. Get started by requesting your free lawn care analysis or by calling us at (919) 934-3554 in Raleigh or (910) 888-LAWN in Wilmington.