Spring/Summer Annual Weed Control

Every season presents new challenges for maintaining a beautiful lawn. Spring brings a lot of moisture and Summer brings heat. But these months are also when warm-season grasses thrive. As a transition zone, North Carolina has both warm and cool-season grass. If your lawn has warm-season grasses, they can be choked out by weeds that also thrive in this season.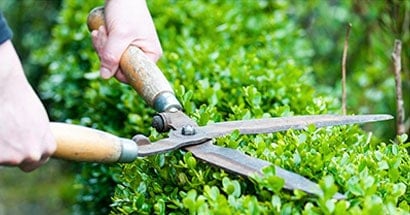 Now is the time to begin applications of spring and summer pre-emergent products for the control of crabgrass, goosegrass, foxtail, and other summer annual weeds. In the Triangle area of North Carolina, we generally see crabgrass germination when the average daily soil temperature reaches and maintains 55 degrees and goosegrass at 60 degrees. This has been a fairly mild winter, and we have seen above average warm days which is causing the soil temperature to rise.
What Barefoot offers for warm season annual weed control
Barefoot Lawn Care has served the Triangle area since 1988 and has been trusted by more and more of its residents as we've proved the quality of our work. Just looking at our gallery will give you an idea of what the lawns and landscapes we tend look like.
For weed control, pre-emergent herbicides are what we recommend if you want to prevent the problem before it sprouts. These products prevent seeds from germinating. It is best to apply these in the spring before germination has occurred.
As the summer progresses, weed control remains important. Post-emergent herbicides are one way of removing weeds that have already sprouted. We have a number of tools and tactics at our disposal to rid your lawn of hard to kill weeds.
Call us today to learn more!
When it comes to lawn care, one of the only things more irritating than weeds is being required to sign a maintenance contract. Barefoot Lawn Care does not require this from our customers. Instead, we bill only as each service is performed. This makes it easy for you to stop service with us if you aren't satisfied. We are able to operate this way because we are confident in our work.
Our office is in Smithfield, just south of the state capital, and we serve the entire Triangle area, including Fuquay Varina, Apex, Cary, Morrisville, Raleigh, Clayton, Holly Springs, Johnston County and beyond. Call us today at (919) 934-3554 or visit our complete lawn care page to learn more.